mail
Arnie Lawrence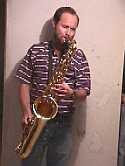 Motti Shoval (Author)

The International Center for Creative Music, Jerusalem, a registered non profit organization, began its activities on January 1, 1998. The center conducts various programs for approximately 150 musicians, in cooperation with the Jerusalem Municipality and through funding from foundations and private sources. The Jerusalem Municipality has just provided the center with a building in Ein Kerem, which will serve as a base for its far-ranging musical activities.
The goals of the Center are: Watch and listen(Real Video)
Mold musicians into original, creative artists of the highest level of excellence.
Provide an opportunity for musicians of all levels, of all different ages and diverse ethic, religious and cultural beliefs, principles and background to study and play together, and through the experience of making truly creative music together, develop and internalize a mutual trust and respect for each other.
Create a framework for its multi-cultural and multi-ethnic participants to host world-renowned musicians, putting Israel on the international map as a major center of jazz.
An important aspect of the Center's effort to achieve its goals has been to create ties and forge links with bodies already working in Jerusalem and the rest of the country in the fields of music and coexistence. Workshops, seminars and Master Classes have already been conducted at the Rubin Academy of Music in Jerusalem, Rimon College of Jazz and Contemporary Music, Thelma Yellin High School of the Arts and Original Music Center in Jerusalem. The Center holds bi-weekly activities in Haifa at the Jewish-Arab Cultural Center Beit Hagefen and participating in their festival of "Holiday of Holidays" - a celebration of Christmas, Ramadan and Hanukah. Initial contacts have been made to establish ongoing work relations with the Palestinian Music Conservatories in East Jerusalem, Bethlehem and Ramalla and with the National Music Conservatory of the Queen Noor Al Hussein Foundation in Amman, Jordan.
The Center has an Artist-In Residence program, with internationally famous musicians coming to conduct Master Classes and perform together with the teachers and students. Some have already been (others are scheduled to come) As well as students who have graduated from the Mannes School for Jazz & Contemporary Music, which I founded in New York.
We would be delighted to send you our monthly newsletter which will keep you informed about our activities and, of course, invite you to come to our concerts and share our music.
Sincerely,
Arnie Lawrence - Artistic Director
Please Don't forget to sign the guest book
MEMBER
of the

POD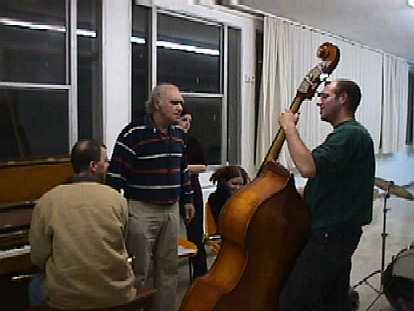 A Session in "Biet Hagefen" Haifa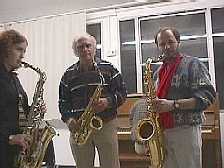 A Session in "Biet Hagefen" Haifa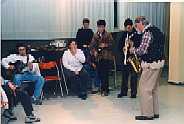 A Session in the center in Jerusalem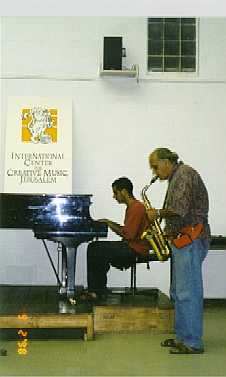 A Session in the center in Jerusalem

A Session in the center in Jerusalem with Evelyn Blakey